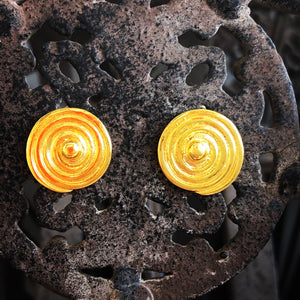 Sterling silver stud earrings gold plated 24K in the form of a spiral. 
The spiral combines the shape of a circle and its dynamic movement, while it symbolizes time, development and the rhythm of life itself. When used as an ornament it is said to help our consciousness to accept the changes and evolution of life.
Every item is uniquely handcrafted for you in Elena's studio in Greece.